Back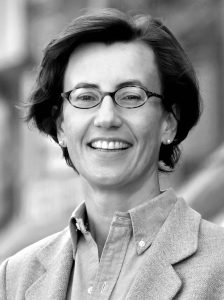 CHANCEN eG issues a bearer bond in August. Why actually?
CHANCEN eG promotes equal opportunities. In 2019/20 we want to support a multitude of other students to finance their desired education. To finance this, investors can subscribe to our BildungsCHANCEN bond from the 6th of August. This bearer bond is, in principle, a loan that subscribers can extend to the cooperative and receive an interest rate of three per cent per year in return. The Bond has its own security identification number (A2TSCT) and is, therefore, simpler to transfer than a normal loan.
The bond has a term of 12 years. Why such a strange number of years?
Specifically, we will invest the bond proceeds in "Income Share Agreements" (ISA) of students. Background: Upon completion of their studies, graduates that received an ISA repay a fixed percentage of their income over a number of repayment years (usually ten) if they generate an income of at least 21,000 euros net. If their income is below, the repayment suspends in this year and will be extended and repaid one year later. The extension of the repayment period of the ISA can be up to 25 years. Our ISA-supported educational courses are very different in terms of duration and fees. We expect an average contract term of 15 years and an average amount of investment of 20,000 euros. We borrow this money from investors. The bond duration of 12 years and the volume of our bonds are adapted to our refinancing requirements.
CHANCEN eG has now been taking money from investors since its foundation in 2016.
Why a bond now?
Yes, CHANCEN eG has always needed money from investors since its inception. The reason is simple: The more students we support with an ISA, the higher are our financial requirements. Today, we support almost 500 students; that is a proud growth since zero in February 2016. So far, our financial requirements have been met primarily through cooperative shares and subordinated loan. However, these tools are not so interesting for some investors, mainly larger investors, because these investors have their own rules for the investment to which our previous offer did not fit properly. Therefore we hope that the bond will also attract new groups of investors for CHANCEN eG. This is interesting for professional investors because our BildungsCHANCEN Bond is a sustainable investment that supports four of the total of 17 UN goals for sustainable growth (so-called SDG Goals).
What is the difference between a bond and a subordinated loan?
Bearer bonds are in the very worst case, the insolvency of a company, legally better off than subordinated loans. In addition, we had to issue a prospect. In contrast to the subordinated loan, it is legally required to issue a brochure that had to be approved by the German Financial Supervisory Authority (BaFin). Major risks are described in detail here. On 19 July 2019, we published the approval of BaFin we received.
Ok, congratulations! And where can a sustainable investor now get the bond get it?
That depends on how you are legally classified as an investor. Background: For private investors, the legislator provides for stricter rules than for professional investors; here, more advice and information about the risks of an investment must be provided (see box on page xx).
Are there any minimum amounts that interested parties must "put on the table"?
The bond is divided into 13,000 partial debentures of 1,000 euros each. In the case of a subscription least five pieces must be acquired at, that is 5,000 euros.
When can the bond be purchased?
From now on; but not yet fully. Because from August to the end of October 2019 we only want to place part of the bond, five million euros. The remaining eight million we want to collect in spring 2020. This approach is adjusted to our liquidity requirements: If we would collect the full amount in 2019 we would have to pay penalty interest on our bank account. That would not be in the sense of a sustainable promotion of students.
A critical question: How do I as an investor know that CHANCEN eG is uses the money as promised? We occasionally hear of cases where this is did not happened!
Yes, occasionally one reads in the newspaper about criminal incidents. But with us, everything is clean and transparent. In order to avoid doubts, however, we have developed control of the use of funds. The company HmcS Treuhand takes over this task. The process goes as follows: We are only allowed to dispose of the proceeds of the bond if we have received the approval of the controller for the application of funds. And HmcS Treuhand will only give its consent if we can prove which invoices for which ISA contracts from which educational partners are paid with it. For us, this means that we have to compile a bundle of documents for each use of funds. This may be a bit time-consuming – but we want to create transparency. All proceeds from the bond are thus used for the Income Share Agreement, except for five per cent, with which we pay the ancillary costs of the bond.
How risky is an investment like that? Is the bond insured like a savings deposit?No, bonds are generally not insured in the same way as savings deposits in a credit institution. And that's why a bond is generally riskier. In the securities prospectus (www.chancen-eg.de/anleihe), there is a detailed presentation of the possible risks.
Is it possible to sell the bond before its maturity in 2031?
Basically, you can buy and sell bonds – that's what distinguishes them from a loan. In the case of the BildungsCHANCEN bond, however, this is practically difficult since CHANCEN eG does not want to take this bond to the stock exchange. Potential sellers would, therefore, have to find an interested party to buy the bond at a price on a deadline and then instruct the custodian banks involved to rebook the security on a key date. Although this is not impossible, it is much more difficult than with a listed bond.
Why doesn't CHANCEN eG bring the bond to the stock exchange?
This would not only push up the ancillary costs of such a bond significantly, but also involves new rules for us, for which the CHANCEN eG is still too small.
How can investors find out what is happening with the bond or with the promotional business of CHANCEN eG?
CHANCEN eG publishes the most important performance indicators and financial information on its website (www.chancen-eg.de/finanz-reporting). Besides the bond is a major part of our reporting on the 2019 financial year. And of course, the board will discuss this at the 2020 annual general meeting. Without being able to give an exact date yet: The meeting will take place in the second quarter of 2020 and all members are cordially invited to attend. Also, all bond subscribers are cordially invited – but not obliged! – To become a member!