Back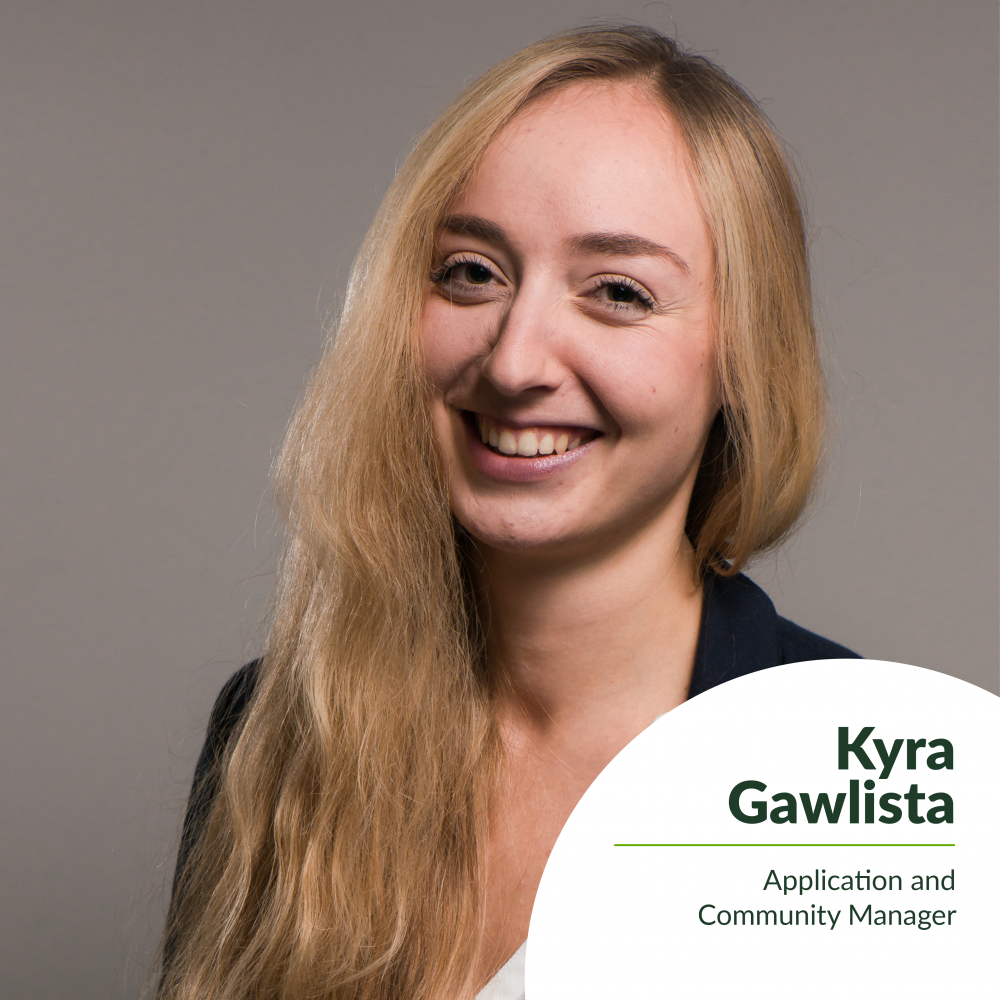 As the CHANCEN community is growing continuously, our team needs additional support. We welcome our new team member in the student office, Kyra Gawlista, and interview her about her first month at CHANCEN, her home office experience and her wishes for the times after Corona.
Dear Kyra, welcome in the CHANCEN eG team! Please tell us, why did you join CHANCEN and what did you do before?
Hey, it is great to be on board! At the beginning of this year, I came across CHANCEN's job posting for the applications team. It was exactly at a moment where I had decided to give my professional life a different spin. The job posting also mentioned good coffee in the office, which instantly convinced me. It is not easy to get good coffee in an office in Berlin.
I studied international communication and translation in Hildesheim. If you have ever been to Hildesheim, you know that it is a nice small town but not a cultural hot spot. So I decided to move to Berlin. Here I got a job at the Freie Universität Berlin as Program Manager for an international exchange program.
In 2016, the refugee program Welcome@FUBerlin of Freie Universität was added to my tasks. The project was so much fun and made me realise that I have to see purpose on a daily basis in my job, that what I do contributes to society. That is what I see at CHANCEN eG as well. Educational justice is a very interesting topic to me. I think that the solidarity model is making an important contribution to more justice in our educational sector.
You have been with us for around one months now. How do you like your work so far and which tasks will you take on in the team?
I liked the dynamics from the beginning. There is a lot of room for creation and I instantly handled responsible tasks. I really enjoyed this trust, it motivates me to further integrate myself. As part of the applications team I am a contact person for students, conduct interviews, maintain relations with our partners and work with the CHANCEN- community. There is so much potential amongst CHANCEN members and I am excited to see how the CHANCEN community will develop in the future.
How is collaboration going? You started your job in your home office and have met only a few team members personally…
My incorporation into the team and the whole time that I've been working for CHANCEN eG has been remote. I saw the office only on the day of my interview and that was also the last time I saw my colleagues in person. However, we have a lot of zoom calls which helps to feel as a part of the team.
What do you enjoy especially? Which tasks are you looking forward to?
I enjoy the contact with students the most, regardless of it being an info call or an interview. I am especially looking forward to building a CHANCEN eG community and to getting to know the CHANCEN eG members.
What do you think could be challenging for you?
Right now I see a challenge in getting used to working in an office again. That will definitely be a transition! Lately, I have been exercising or doing some yoga in the morning with my flatmate. When I'll go back to the office again, there won't be time for morning sports any more.
What are you looking forward to in the times after Corona?
I am really looking forward to meeting my colleagues in person. Yes, I know you thought I'd say coffee. I am also looking forward to that. But I am looking forward to non-virtual teamwork a lot. Even though we can see that everything is working online as well, I am seriously missing the personal exchange, to go for lunch together or having a coffee together. I hope this will change soon.