Back
Journalist Bruno Lupion has left his home country Brazil to study a Master of Public Policy at Berlin-based
Hertie School of Governance
. In our student portrait, he talks about this new step in his life, the threats fake news pose on our democracy and his participation in the CHANCEN International
crowdfunding campaign
.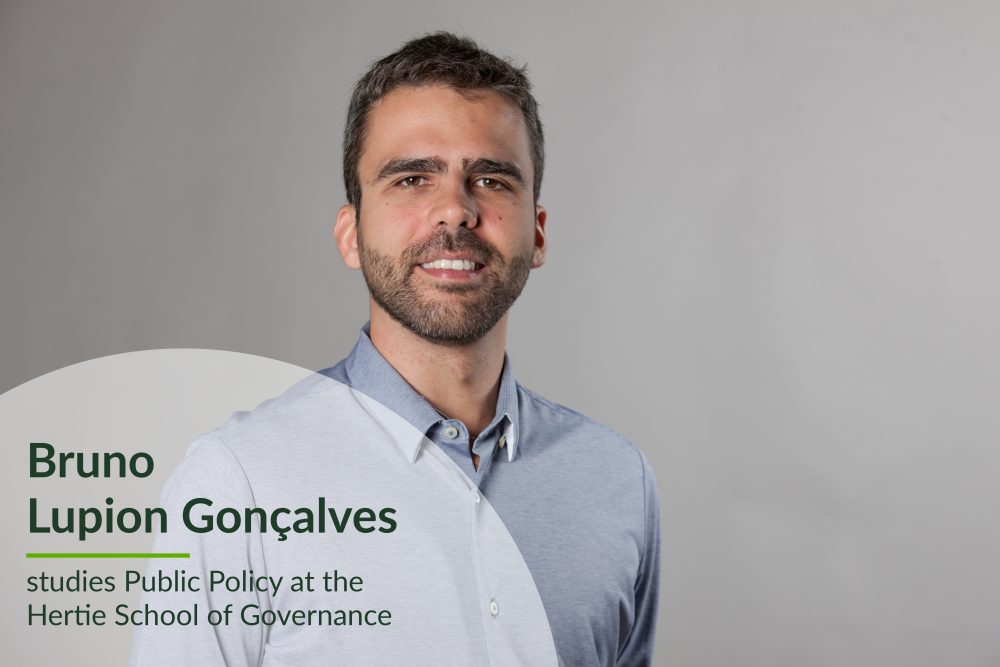 Already early on, I knew that I would write about politics some day. At school, I had a lot of fun reading the politics section in the newspaper. After majoring in Law and Journalism, I worked as a politics and public policy journalist in my home country Brazil for 7 years. At some point, I began to feel that I lacked a deeper understanding of some issues and concepts. So I decided to apply for a Master of Public Policy. I considered to study in the US as well, but Hertie was more appealing due to a number of reasons: more accessible tuition fees, high quality of life in Berlin and my interest in the German culture.
In 2017, I moved to Germany and started the MPP at Hertie. My first year of studies was rather theoretical and provided me with a sound basis in economics, statistics and public management. In the second year, I specialized on topics of my interest such as party politics and the interface between new media and democracy, and began to do research on disinformation, the academic term for "fake news" and related phenomena. It offers a great link to my journalist background. Disinformation is a threat to democracy, and we have all seen how it can be used during elections, as observed in the US and Brazil. To counteract disinformation, the big social networks need to recognize their responsibility in preserving democracy and act fast and efficiently. Furthermore, we need to increase media literacy of individuals and develop coalitions to spot and debunk lies. I will write my Master Thesis on this subject and might work in the field after my graduation.
For my second year of studies, I am receiving funding from CHANCEN. Last year, I attended the cooperative's annual general meeting. It was interesting to participate in workshops and get to know other students and the CHANCEN team. There, I heard about CHANCEN International for the first time. I am impressed with your work in Rwanda: After only one year, you have already supported over 400 students! Wow! When I read about the crowdfunding campaign of CHANCEN International, I decided to support it to help the Rwandan students pursue a degree which will make a big impact on their lives. It was not a huge sum, but tuition costs are lower there, so even small sums can make a difference. Also, I wanted to give back to CHANCEN for the support I am receiving. I believe that many students here in Germany have felt the same way.