Back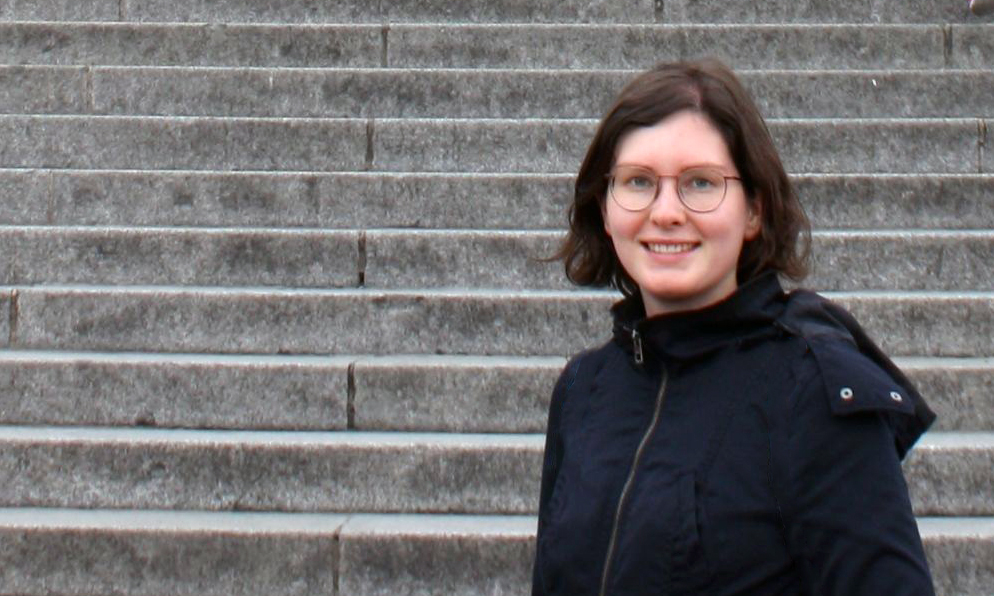 Dear Eva, we are happy to introduce you as a member of CHANCEN eG!
You recently completed the boot camp of neue fische in the area of Data Science in Hamburg. How did you get to the boot camp and what did you do before?
I am currently about to finish my doctorate in physical chemistry and also studying for a bachelor's degree of Cultural Sciences with a focus on philosophy at the distance education university Hagen. Since I am generally interested in the analytical approach to various topics, working with Data Science was the next logical step for me. But because I didn't want to start studying yet another degree course, a boot camp with a manageable duration was the best option in my situation.
Nowadays, there are a lot of boot camp providers in Germany. Why did you decide for neue fische?
It was important to me that the coaches of the course were not only competent, but could also draw on practical experience and, more importantly, had fun and patience explaining. These expectations were fulfilled! I also liked the fact that we as participants were a very diverse group in which everyone could contribute their different approaches and backgrounds. A further advantage of neue fische is certainly that the participants are not only supported in terms of content during the course, but get into touch with potential employers as well.
How did you experience the application process at neue fische and CHANCEN eG?
Both communication processes with the organizations went sooth and very professional, so I was able to get to know them and clarify all questions. This was very important to me, because the professionalism of online presences is not a sufficient indicator of how professional and serious companies actually are.
What is so exciting about Data Science?
For me, data science is a good combination of scientific, fact- and data-based methods and current, relevant questions. In the end, all the programming knowledge and machine learning methods learned in the course are no more than tools, which, if applied correctly, can lead to a better understanding and the solution of economic and social problems. Despite the artificial intelligence that is on everyone's lips, we humans bear the responsibility for the underlying algorithms. It is the task of society to steer digitization towards the direction it considers desirable. And I would like to be part of that process.
We are very happy to support you in this. What were your personal highlights and challenges in the camp?
Learning full-time programming and the mathematical basics of data science for three months can sometimes be a bit overwhelming, especially if there are problems in both areas. Sometimes I would sit in front of my code for hours looking for a small bug. But that effort only increases the joy when it's fixed. In addition, problems and bugs are not pleasant in the short term, but they greatly increase your learning.
One of my highlights happened to be our final project, for which we had to familiarize ourselves with a topic of our choice within a period of four weeks.
What was your final project about?
My final project was about hyperpartisan reporting in American news articles.  I wanted to look more closely at how natural language can be processed computer-based with the help of algorithms. In addition, the topic of one-sided/fake news is of course a very topical and explosive one.
For my final project I used algorithms that decide without the context of the publisher or the name of the author whether an article is written hyperpartisan or not. With certain limitations, this is actually possible, but it remains more precise to consider the other indicators as well.
With your degrees and the additional qualification, you have a wide range of career opportunities. What professional direction are you most interested in?
After the boot camp I would like to apply what I learned there in practice and deepen it further. Of course, three months is not enough time to become a data science expert. But the basics for a good start have been created to now gradually gain more experience.
Why did you choose the Income Share Agreement to finance your boot camp?
I fully support the concept of solidary, income-based finance of education. I think it's nice that my repayments don't benefit the dividends of shareholders but enable future generations to educate themselves without financial worries. In a system in which tuition fees have to be paid in part privately, the ISA is, in my opinion, the fairest financing model regardless of one's own financial background.
We were very pleased that you came all the way from Hamburg to our annual general meeting. What motivated you to do so?
For me, CHANCEN eG is more than just a sponsor. I was curious to get to know other partner universities and members and to exchange ideas with them. The annual meeting is also a good opportunity to bring in your own ideas and to network. I'll definitely come back next year!
We really appreciate that! What did you particularly like, what can we do even better?
The event was well organized and I did not only learn a lot but also had interesting conversations with other students and members of the CHANCEN eG. My repayment doesn't start until 2020, but I can imagine that even this seemingly more unpleasant part feels better if you realize what you're paying back for.
It was very interesting as well to witness the official part, the general assembly. For the next meeting, I would like to get some information about the processes at a general assembly in advance.
You proposed to set up a mentoring program for current students and alumni of CHANCEN eG. Why?
During my own application process at CHANCEN eG all my questions were answered by your team, but I would have also been interested in the view of a currently sponsored student or an alumni, as they can report most authentically what it is like to get the money from CHANCEN eG and also what it is like to pay it back.
Besides, it is a nice possibility to further connect the members in order to be able to profit not only from the money, but also from the experiences of others. In this sense: If you are interested in an Income Share Agreement through the CHANCEN eG and have questions about it, please contact Nathalie, she will then get you in touch with me.