Back
Educational equity for all. A goal so near and yet so far, but above all: immensely important in order to offer every person the same opportunities – regardless of social status, income, origin, etc. As part of the anniversary, CHANCEN eG organized a panel discussion on the topic of educational equity at the CODE University of Applied Sciences on 17.09.2021, which was attended by representatives from politics, academia and science.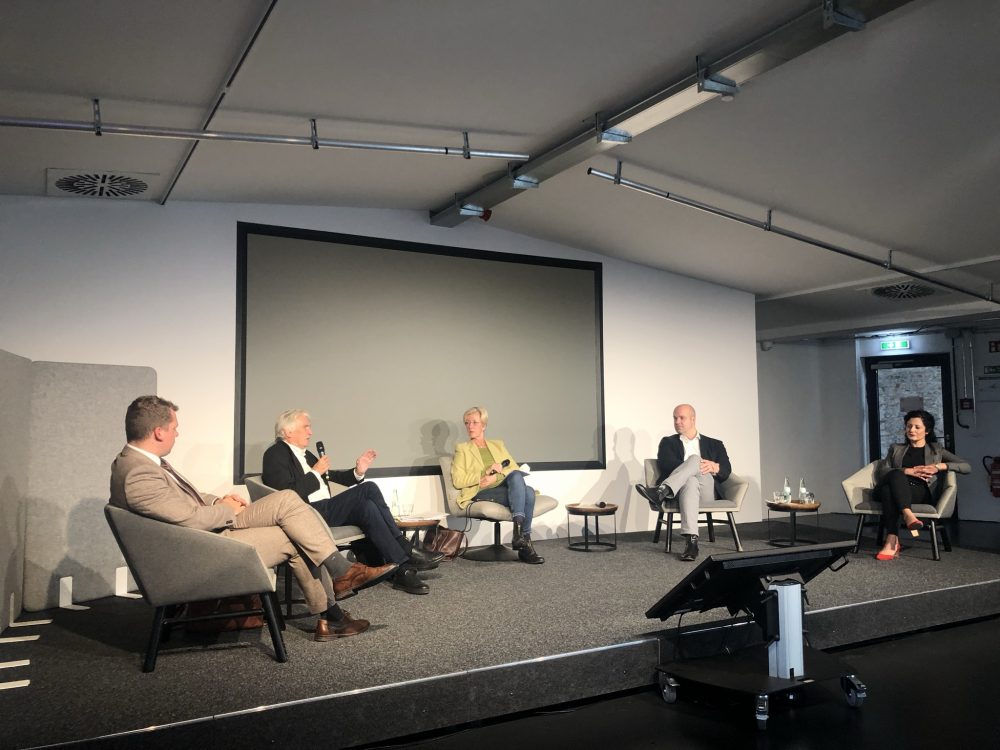 From the outside, the building of the CODE University of Applied Sciences looks almost inconspicuous. A red brick building with many small windows is not exactly what one imagines a university to be; but one should also not judge a book by its cover!
Because the inside of the old industrial building in Alt-Treptow is much more spacious than it seems from the outside. With 23,000m², there is everything a student could wish for; amongst others, the "Event Space Wildenbruch", which felt like it was made for our panel discussion: equipped with a stage at the far end of the hall with comfortable armchairs for our panelists, a technical area and of course enough space for our guests, even with strict COVID 19 regulations, the location was the perfect choice.
The best investment is in people's minds.

Prof. Marcel Fratzscher
Hanno Grimm, CHANCEN eG member and student representative of CODE and Florian Kollewijn, founding board member of CHANCEN eG, welcomed all present participants and thus opened the most exciting part of the afternoon. Prof. Marcel Fratzscher, President of the German Institute for Economic Research (DIW), then took the stage and started the program with a keynote speech on equal opportunities in education, which was later used as a starting point for the discussion. He said it was elementary that every person should have the same possibilities and opportunities and should be able to decide about their own lives by themselves. Because in the end, it would be the educationally weak families who would feel the problems of the pandemic more quickly due to a lack of care (both technical equipment and family support). In turn, they won't be able to fill the educational gaps that have arisen, which would tend to result in fewer degrees and qualifications in numerical terms in the coming decades. And yet, equity of opportunity is one – if not the key, to an economically strong state: the best investment is in people's minds.
Afterwards, moderator Birgit Kolkmann introduced the rest of the panelists: Dr. Dietlind Tiemann (CDU), member of German Parliament, and Dr. Jens Brandenburg (FDP), member of German Parliament, joined the panel virtually. On site, Joschka Knuth (Member of Parliament from Schleswig-Holstein for Bündnis 90/Die Grünen), Dr. Konrad Schily (co-founder and long-time president of the University of Witten/Herdecke, where the Reverse Generational Contract was launched) and Member of German Parliament Cansel Kiziltepe (SPD) were invited on stage.
In his opening statement, Schily spoke of the lack of awareness of the extent of the social division – 38 percent of Berlin's children live in Hartz IV households alone – and how this could be changed. Kiziltepe, a working-class child from Berlin-Kreuzberg herself, criticized the fact that little is changing. Education should be free (including meals at school or transportation tickets for students) to enable children from socially deprived backgrounds to get a good education. Member of German Parliament Dr. Brandenburg saw the importance in education accessible to all and called for more investments in education to enable more opportunities. Particularly in childhood, he said, there was great potential for education, but this was not always exploited. Knuth was also in favor of more investment and criticized the high number of academics in politics, to whom the experiences of working-class children are naturally alien. Tiemann took up Fratzscher's idea in her statement: Educational support through private initiatives should not really have to exist – it is the task of the state. Both agreed that education was Germany's only raw material.
Education is Germany's only raw material.

Dr. Dietlind Tiemann
In the course of the ensuing discussion, it became clear that the current education policy is inadequate in the eyes of all those present and would have to be changed as quickly as possible – and according to Fratzscher, there would be enough money for this. BAföG in its current form is no longer effective. Many students are not in a position to receive BAföG, he said, because their parents' income is above the set limits. Schily raised the question of whether parental earnings were really relevant. Brandenburg and Knuth (who himself financed his studies with an ISA) also spoke out in favor of BAföG that is independent of parents: After all, it would be less stressful and more accessible for everyone involved – students, parents and the public administration – if an income check could be waived. An education that is accessible to all has only positive consequences; for the students as well as for the state and the economy. Building on that, Thiemann and Schily also questioned whether good Abitur grades were really the most important admission criterion for tertiary educational institutions. 
How has the problem of educational inequality existed for so long and still not be solved?
The crucial question came from the audience at the end of the discussion: How has the problem of educational inequality existed for so long and still not be solved? Knuth called for more voter turnout and political engagement. In a democracy, majorities are needed for change. This applies above all to the major challenging issues of our time: climate change, educational equality and digitization.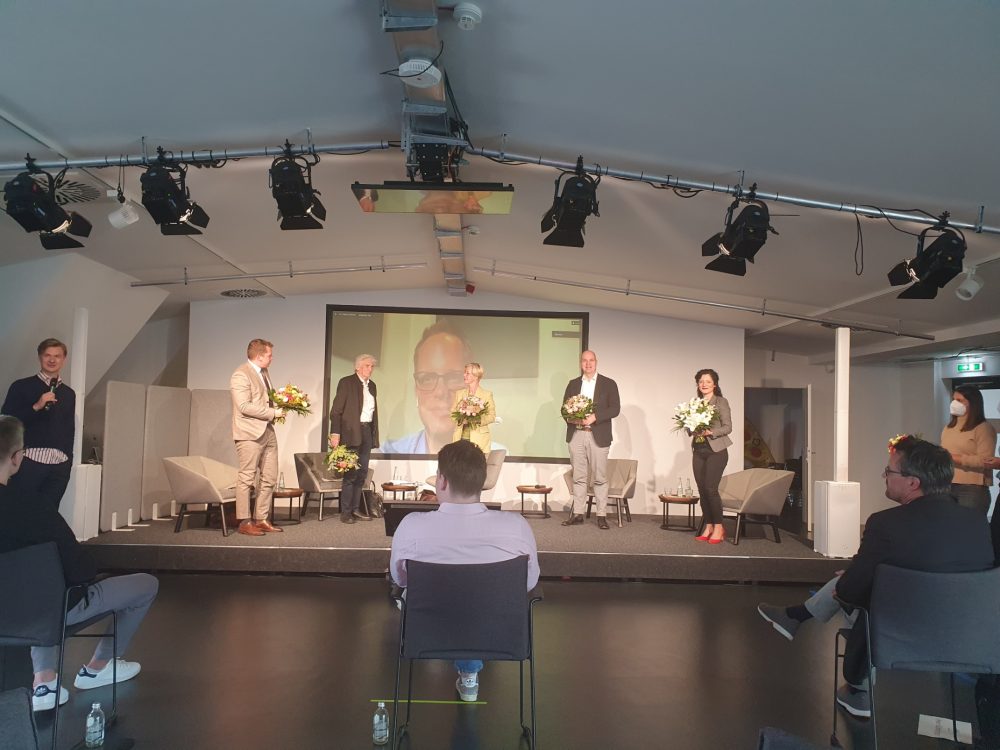 Following the discussion, everyone present had the opportunity to exchange ideas with a refreshing drink, make new contacts or expand existing ones. The Chairman of the Supervisory Board, Caspar-Fridolin Lorenz, even brought a homemade cake decorated with a large, colorful "5" on the chocolate icing in keeping with the occasion. The festivities were concluded with an outside get-together in a nearby beer garden.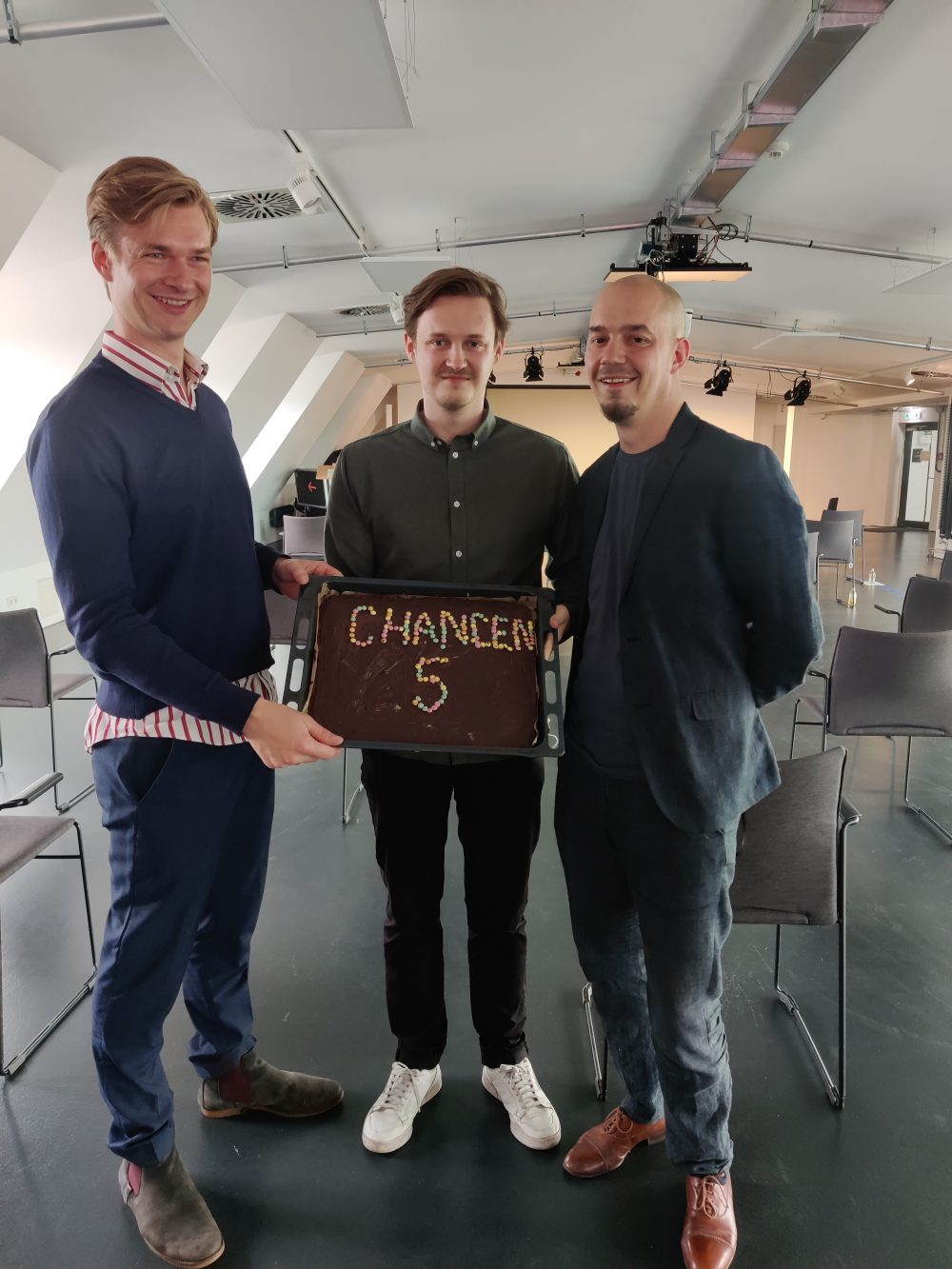 More information about the panelists can be found here, as well as a press release.