Back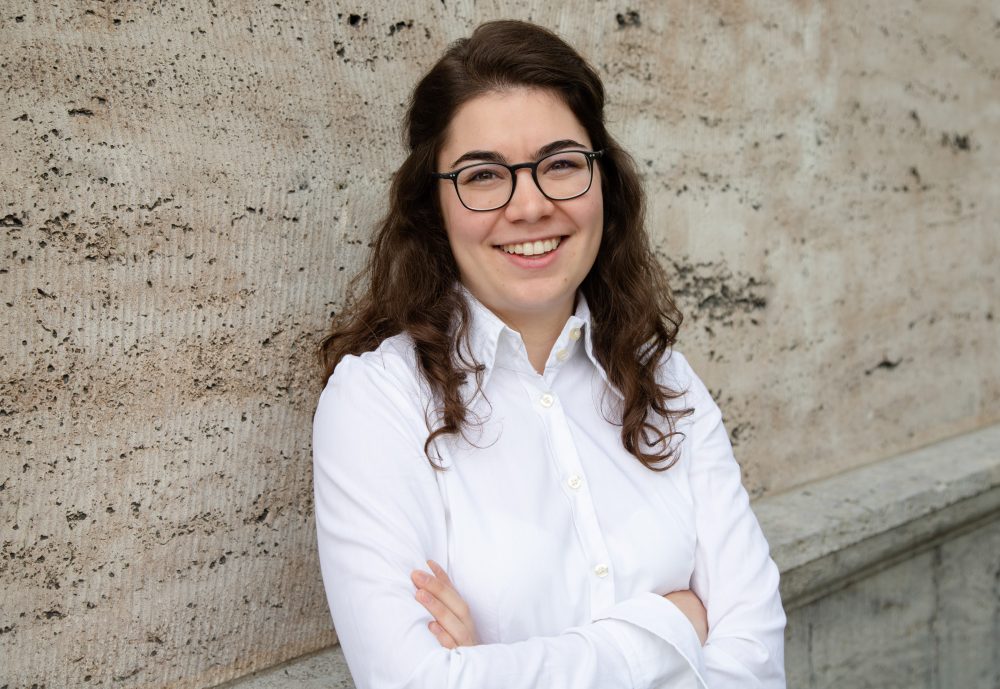 Studied International Affairs at the Hertie School
I studied "International Affairs" at the Hertie School because I am interested in security policy, and Hertie's specialization options, interdisciplinarity and practical relevance convinced me. Additionally, Hertie is a non-profit limited organization; I can identify with its values. Personally, I stand for free education for all – but that is still a wish and not yet a reality. That's why I'm grateful to have been able to finance my studies through CHANCEN eG – otherwise, I probably wouldn't have studied at Hertie.
During my studies, I did three internships in the field of security policy: at the German Council on Foreign Relations (DGAP), at the Center for International Peace Operations (ZIF) and at BwConsulting. In the end, I really liked it at DGAP and was able to work there as an assistant during my second master's year. After my studies, I was lucky to be able to join seamlessly and now I am working in an 80 percent job as a Research Fellow, where I apply theoretical principles and also practical experience from my studies. I felt well prepared and can pick up on a lot of things. 
I started paying back to CHANCEN eG this year. I have already submitted the 2020 income information for my first repayment year, so my monthly installments are now fixed.  Initial problems with the installment calculation were solved in an uncomplicated manner. The repayment process is very simple: the most important things are easy to see and can be found clearly on the portal, and everything else is handled professionally and personally.
The ISA is a great way to reduce the financial barriers to private education. I am convinced by the concept of the ISA because it adapts to my life after university and not the other way around. I am covered, I can make my contribution – both financially and in solidarity – and I gladly make this contribution, even when I see the payments debited.
The ISA is made by students for students: you find a solution together – the heart of what the educational cooperative is all about. And of course it's clear that CHANCEN eG needs the money to finance the next generation. That works out in a way that I fully agree with.
---
If you want to find out more about Hertie and its offers, you can find more information on our website and on Hertie's.