Back
Solidarity in action – how we ensure fair repayment
Since this year there is the CHANCEN Social Committee. Its task is to enable all our former students to receive a fair repayment and to consider "hardship cases". Health or family problems, for example, may mean that repayment is temporarily unreasonable, even though income is above the contractual minimum income. Whether or not a temporary exemption from repayment is granted is decided by the Social Committee.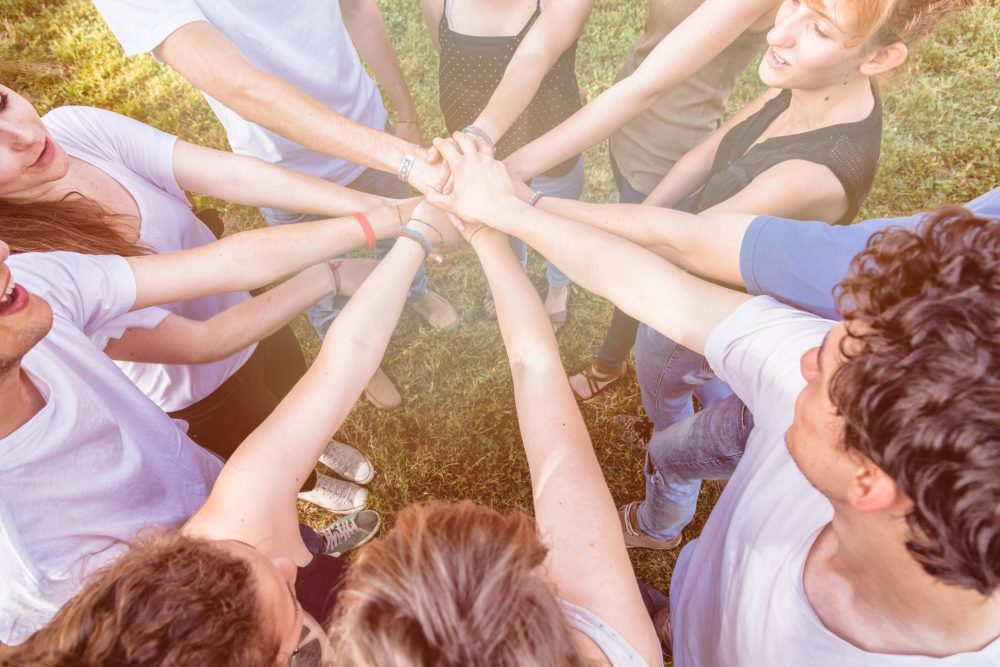 For many working repayers, the repayment of the ISA contract is easy: If the annual income exceeds the minimum income limit (currently 27,000 euros gross), a portion of income is calculated based on the income share percentage, split into monthly payments which are then debited from the account spread throughout the year.. This usually leaves enough budget for all everyday and occasional expenses. But what if you earn enough, for example, but have high additional expenses for health or family reasons? To demonstrate this with an example: After dropping out of medical school, a former student starts a career in a healthcare start-up; the annual income is EUR 36,000 gross. They plan to take up a new course of study the following year. However, the student's mother falls ill and needs financial help from her adult child to support her two other minor children, in addition to medical expenses. Monthly payments of 500 euros to the mother are verifiable for six months. Based on their gross income, this student is basically obligated to repay a monthly amount of almost 130 euros. In this situation, the student approaches CHANCEN eG and explains their situation. Is repayment socially acceptable under these circumstances?
From a purely contractual point of view, exceptions are not possible here if the income conditions are met. Nevertheless, in order to enable all of our former students to receive a fair repayment and to take into account 'hardship cases' of graduates, we have founded the CHANCEN Social Committee this year, which decides on applications where a serious health, family, social or financial challenge is presented. We want to prevent our members from being put in a difficult situation due to ISA repayments.
The Social Committee will decide whether repayments can be temporarily suspended, reduced or deferred. Since every situation is different, fair solutions are worked out on a case by case, individual basis. We also rely on the experience of the Social Committee of the Studierendengesellschaft Witten/Herdecke, which acts as an advisor here.
In order to balance the interests of the investors and the beneficiaries, the Social Committee is composed of supervisory board members, students and graduates of CHANCEN eG. The chairman of our supervisory board, Caspar-Fridolin Lorenz, contributes his many years of ISA experience, while supervisory board member David Reichwein supports the Social Committee with legal know-how. As sponsored students, Hasan Güzel, Kubrom Tzeggai and Liv Reinhold know CHANCEN eG and all its processes through their own education. This enables them to put themselves in the shoes of the applicants. To ensure that there is always a breath of fresh air, the student and repaying members are newly elected at each annual meeting. Caspar-Fridolin Lorenz and David Reichwein are appointed for the duration of their supervisory board activities. Furthermore, Reginie Sunder Raj will continue to serve the board in an advisory capacity as anti-discrimination officer until further notice.
But what exactly happens in the Social Committee? In preparation for the meetings, the CHANCEN eG repayment team prepares the current hardship applications and presents them to the Social Committee. In the first year, the committee is expected to meet every two to three months, although the frequency will probably increase over time as the number of repayers increases. The first three meetings have already been held: On September 14th, the committee began its work, virtually due to the pandemic. Now the Social Committee is drawing up guidelines against which future applications can be assessed, as no applications have been submitted yet. In addition, committee members are receiving sensitivity training to avoid unconscious discriminatory decisions. We would like to thank the committee members for their voluntary commitment: this helps to make our UGV even more socially acceptable.
Member presentation